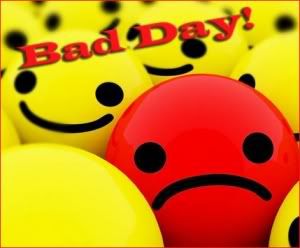 So - this has not been the best week for me...and I can't really put my finger on just why. No one was sick, no one was grumpy (other than me) ! The weather was nice for the most part....and it was even payday on Friday- but for some reason....ever since that crazy Dizzy Mummy game...I have been a little out of whack! I did have a terrible migraine on Tuesday night that had me throwing up in the middle of the night....and it stuck around (in milder form) until Thursday afternoon.
Well - today was
Kaci's
field trip
- and I will be honest....I was not feeling it! UGH! It was very overcast and cloudy with a slight chance of rain. So, of course, you know what that means.....the
field trip
is outdoors! ha All 10 of the 2
nd
grade classes were walking to the park for lunch and to play organized games that several of the moms had set up. As I was waiting for
Kaci's
class to come out- I started talking to one of the other moms that was waiting. We struck up a conversation about hair bows....as her daughter is a proud "bow head", just like
Kaci
. She was sweet, easy going and funny- and wanted to go on the
field trip
almost as much as me :)
Before long, the kids arrived and we were on our way. Not even half way there.....the rain began to fall. Just a sprinkle at first but before we got all the way there...my hair was soaking wet! The teachers made the decision to stay - while I bribed
Kaci
with a trip to
McDonalds
if we could please just go! She agreed ...and I was thrilled. The walk back was even wetter- but we had the company of our new friends....the mom I had met up at school and her daughter!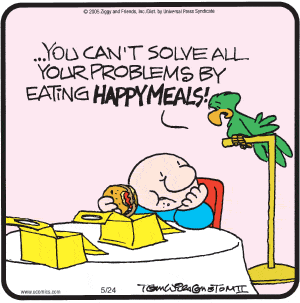 We checked Bailey out and headed to
McDonalds
. We didn't catch him before he had eaten lunch, but he enjoyed an ice cream cone (as did
Kaci
after her Happy Meal) I enjoyed getting to know my new friend and
Kaci
and Bailey enjoyed theirs.
By the end of the afternoon- I no longer felt grumpy! I felt grateful and happy! Sometimes you meet the right people at the right time - And the things they say or do can affect you in ways greater than they may ever know. So- here is to my new friend. Thank you for spending the day with me and my kiddos! We had a blast! I am humbled by your outlook on life, your humor and your grace. Thank you!